Are you planning to sell your property in Phuket? Selling a property can be a daunting task, especially in a competitive market like Phuket. However, with the right approach, you can sell your property quickly and for the best price possible. In this article, we've compiled a list of proven strategies to help you sell your property in record time.
Price Your Phuket Property Competitively
One of the most important things to consider when selling your Phuket property is pricing. Pricing your property competitively is crucial to attract potential buyers. Therefore, you need to research comparable properties in your area and price your property accordingly. The location is a major factor in pricing a property, and different areas can have very different price ranges. For example, Patong is a more popular tourist destination than Phuket Kamala, which makes the property prices in Patong tend to be higher than those in Kamala.
It's important to note that pricing your property too low can make potential buyers question the value of your property, while pricing it too high can deter them from considering it. In Patong, the average property price is around 1.9 million baht, while in Kamala, it is around 1.6 million baht. Also, consider the size of the property when pricing a property in either of these locations. In Patong, the average size of a property is around 600 square meters, and in Kamala, it is around 500 square meters.
Be Prepared to Negotiate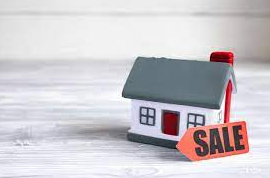 Selling a property often involves negotiation. Be prepared to negotiate with potential buyers to reach a mutually agreeable price. Keep an open mind and be willing to compromise because the goal is to sell your property, not to get the highest possible price. Counteroffer if necessary, but be willing to walk away from a deal if it's not in your best interest. Remember, a good real estate agent can guide you through the negotiation process and advise you on what concessions to make.
Wanting to find out how to take high-quality property photos with your smartphone, click here.
Work with an Experienced Real Estate Agent
Working with an experienced real estate agent with FazWaz Phuket, Live Phuket, DDproperty makes the selling process much easier and faster. Professional and local real estate agents have a thorough understanding of the local property market in Phuket and can help you price your property competitively to maximize your return on investment. They have a network of potential buyers and can help you market your property effectively.